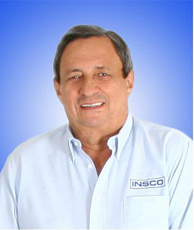 Instrumentation Services Inc. (INSCO) is a recognized calibration service provider, a manufacturer of precision weights and temperature baths and a distributor of validation, laboratory and process equipment and instrumentation, founded in 1968 with accredited laboratories in Puerto Rico, United States and Mexico.
As a service provider, INSCO is the leading company in its field, with more than 50 year of experience in the business of process calibration, laboratory instrumentation, metrology, installations, preventive maintenance, repairs and equipment rental.
INSCO has been accredited for its technical competence in the field of Calibration in accordance with the recognized International Standards ISO/IEC 17025:2017.
Our laboratories are in compliance with the most demanding requirements of the regulated industry and our services are conceived to meet and surpass the necessities of our clients.
The following are among the main sectors to which we offer services: